What Are "COVID Toes" & How To Treat This Unusual Sign of COVID-19
As COVID-19 cases continue to proliferate across the United States, health care professionals have discovered more confirmed and possible symptoms of the new coronavirus. Apart from the common symptoms that everyone knows about, like fever, shortness of breath, and dry cough, COVID-19 has also surfaced through rashes, conjunctivitis, and digestive issues such as diarrhea. Now, dermatologists and podiatrists around the world are reporting another potential symptom of a coronavirus infection that shows up as a rash or lesions on the feet and toes – It is being called "COVID toes".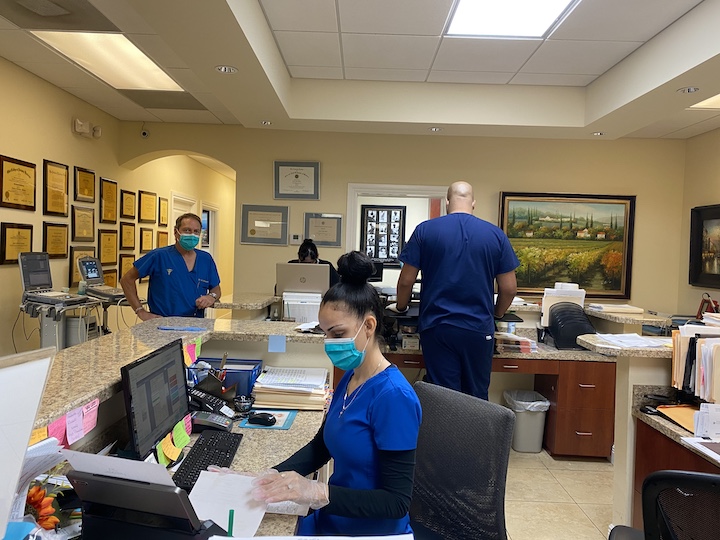 DOES COVID-19 AFFECT THE TOES AND FEET?
While "COVID toes" still hasn't been confirmed as a symptom of COVID-19, podiatrists and dermatology associations have noticed a direct correlation between the unusual toe condition and novel coronavirus infections.
We are here to share information with you on COVID toes so you can stay up-to-date on the latest findings and keep an eye out for all the potential signs of COVID-19.
WHAT ARE COVID TOES?
"COVID Toes" is a possible symptom of COVID-19. It is a pinkish-redish rash on someone's toes that can turn a frostbite-like purple over time. COVID toes may also cause a burning sensation in certain people.
Research is currently being done to determine if this unusual rash is actually caused by COVID-19, but at this point it has become common enough where it is clearly more than a coincidence. Most health professionals are now considering this peculiar rash on the toes to be a manifestation of the new coronavirus, hence the name COVID toes.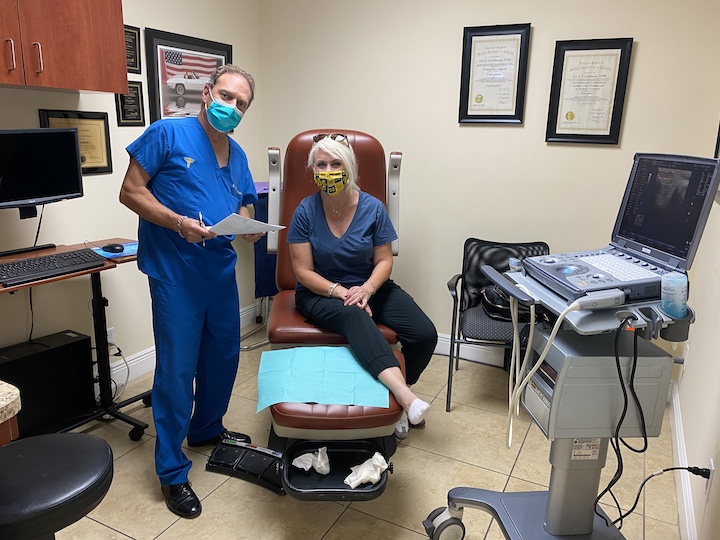 WHAT CAUSES COVID TOES?
It's not uncommon for a person to develop a rash or blotchy areas on their body when they have a viral infection. It can happen with any viral respiratory infection. Even antibiotics can cause skin rashes.
With the novel coronavirus, COVID toes appears to be just another manner of the body responding to the viral infection. However, what is exactly causing it is currently unclear.
A specific pattern that is being reported is red lesions on the feet, generally on the soles and tips of the toes. One possible cause for this skin reaction are small clogs or micro clots in the blood vessels in the toes. These clogs in the blood vessels can cause discoloration in the toes, which would make sense for how COVID toes look. It is also possible that the blood vessel walls are inflamed due to a condition called vasculitis.
Another common speculation is that COVID toes is caused by inflammation in the feet.
At present, there isn't an exact correlation between COVID toes and the severity of the virus within the body. It is simply being determined as an immune system reaction, and one that may develop quickly in response to COVID-19.
HOW TO SPOT COVID TOES?
While COVID toes are not particularly common among COVID-19 diagnosed cases as a whole, you should still keep a close eye on your feet, as well as your entire body. Look for lesions, rashes and discoloration, and pay attention to how your feet feel. A burning sensation or persistent pain in your toes or the soles of your feet may be a sign of COVID toes. Some reports also suggest transient hive lesions.
You should also be monitoring the more common symptoms of COVID-19, like coughing, shortness of breath or difficulty breathing, chills, fever, muscle pain, loss of taste or smell, and sore throat. There are also less common symptoms of COVID-19 to pay attention to, such as nausea, vomiting or diarrhea.
Data is displaying that COVID toes is occurring in people who are asymptomatic or have mild cases of the viral infection. These people tend to only have lesions on their feet, but some have them on their hands as well. The foot lesions are more likely to affect the toes and plantar region, and for some people not all of the toes will be affected.
You should look for red to purple to blue color blotches, which may become bullous or develop blackish crusts. A COVID rash is likely to be painful and evolve over one to two weeks.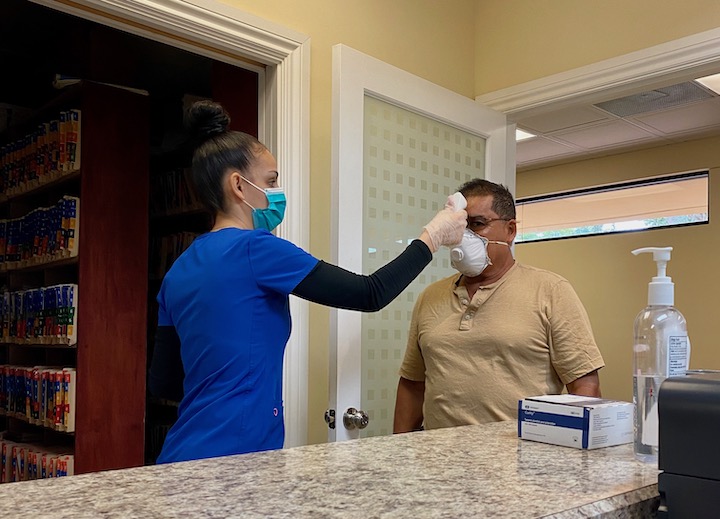 WHO IS AT RISK OF COVID TOES?
There are certain demographics who are getting COVID toes. First, children, young adults and adults in their 20s and 30s who have COVID 19 are being affected by this strange rash. These patients are young, healthy and often asymptomatic. For these healthy individuals, COVID toes may be a sign of a robust immune system response. Most children and young adults have good immune systems, thus they have strong local response. The vast majority of these cases ultimately resolve on their own.
The more concerning demographic where COVID toes is showing up are those with underlying diseases, such as diabetes, hypertension, and coronary heart disease.
Anyone with diabetes knows how important it is to pay very close attention to the feet and lower extremities. Detecting COVID toes early can help avoid the spread while also getting the viral infection under control quickly.
If you notice you have this new symptom, it is imperative that you visit your local podiatrist regarding next steps for diagnosis and treatment.
WILL COVID TOES GO AWAY?
COVID toes is likely to disappear without treatment for healthy, young individuals. However, people with underlying conditions will likely need treatment to avoid it become worse or other issues arising from COVID toes. Visiting a podiatrist for treatment will be the most advantageous and smart thing to do.
If you have diabetes, your feet must absolutely be looked at if you think you have COVID toes. It may or may not be a COVID-19 symptom, but either way a rash or lesions on your feet isn't good.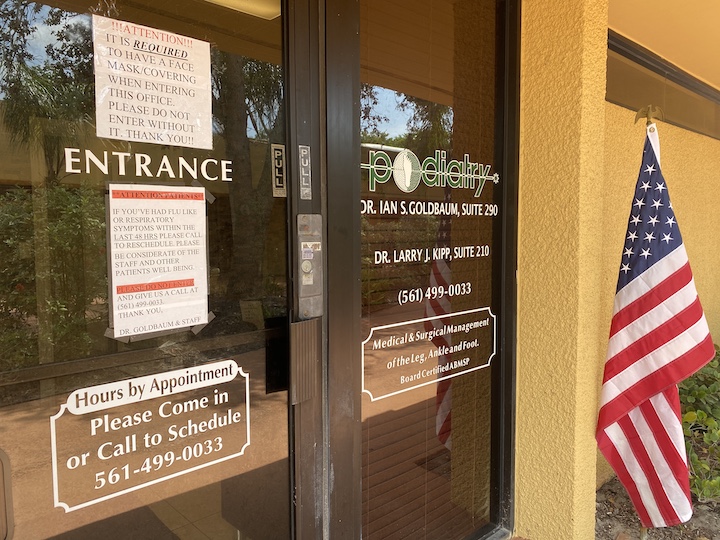 HOW TO TREAT COVID TOES? VISIT YOUR LOCAL PODIATRIST
When it comes to your feet, a podiatrist will always be the doctor that you want to visit. They specialize in diagnosing and treating conditions that affect the lower extremities. Since the first cases of COVID toes emerged back in April, the world's best podiatrists have been leading the research surrounding this new condition seen in COVID-19 patients. Therefore, they will be best equipped with both the knowledge and remedy to help treat your feet. Podiatrist like Dr Ian Goldbaum out of Delray Beach Podiatry are staying up-to-date on all the latest information released on COVID toes around the world.
What's more, podiatrists understand how underlying conditions affect the feet. A good podiatrist will look at your situation holistically, allowing for the most effective and safe treatment for each individual.
For those with insurance, this will be covered, so you really have no reason not to visit a podiatrist.
If you live Delray Beach, Florida or the surrounding area, Dr. Ian Goldbaum is the best podiatrist to see. As a member of the American Pediatric Medical Association, Dr. Ian Goldbaum is highly respected in the industry.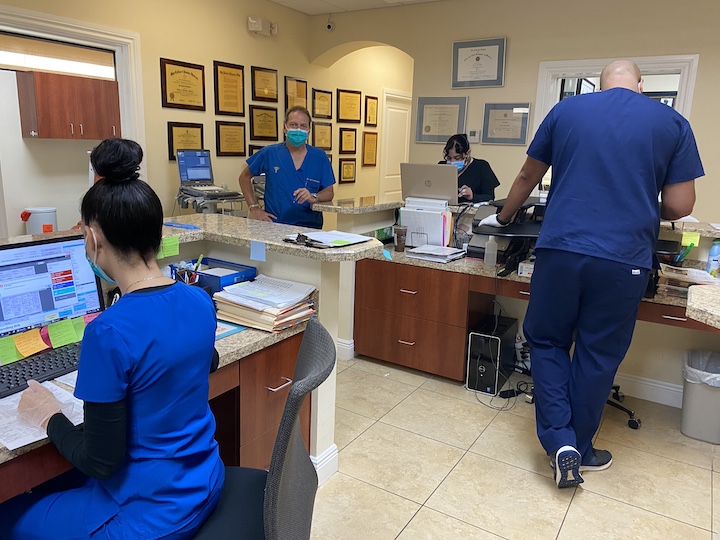 DELRAY BEACH PODIATRY – HOW WE DIAGNOSE & TREAT COVID TOES
If you think you have COVID toes or any issues pertaining to your feet, book an appointment with Delray Beach Podiatry. We have in network insurance, so we accept pretty much all health insurance plans. For those who have to pay out-of-pocket, Dr. Goldbaum will figure out a way to meet your needs without putting you in a financial strain.
When you visit Delray Beach Podiatry with COVID toe concerns, we will take the time to thoroughly understand your health history. We will check you temperature and give you a full check up to see if you have any other symptoms pertaining to COVID-19 or otherwise. Moreover, we will ask if other members of your household have any symptoms as well.
When we do a foot exam, we will not just assume COVID-19 is the cause of your toe and foot condition. Even with a coronavirus test, it could be false negative or positive. There are various conditions that can cause lesions, rashes and pain in your feet. Without other symptoms of COVID-19, it's could very well be a different condition. It could be sepsis, an infection, drug reaction, underlying connective tissue disorder, or even another kind of viral entity.
Note: COVID toes may be accompanied by a rash on other areas of your body. So, if you have a rash (most often on the trunk of the body), please let us know.
With over three decades of experience, Dr. Ian Goldbaum has run the gamut regarding foot conditions. So, he will know exactly how to treat you.
Furthermore, Dr. Ian Goldbaum has been studying COVID toes literature since it first appeared back in April. Thus, if you do in fact have "COVID toes", he has a very firm grasp on the best diagnose and treatment options. You can put your complete trust in Delray Beach Podiatry and Dr. Ian Goldbaum for an accurate diagnoses and safe treatment.
Your safety is our top priority at Delray Beach Podiatry
All of our doctors and staff wear surgical masks at all times, we have hand sanitizer on hand, and we thoroughly disinfect our office after each visit with a patient. Furthermore, we are currently only taking on patient at a time. Therefore, you will not be in contact with other Delray Beach Podiatry patients.
Your safety and the prevention of spreading COVID-19 is our primary concern. So, if you are concerned that you may not actually have COVID-19 and a visit could cause you to catch it, you can put that worry to rest.
FOOT CARE TIPS FOR DIABETICS
Many of our diabetic patients have been asking us how they can take care of their feet during the COVID-19 pandemic. So, to make sure you stay on top of your foot health and prevent any potential injuries and wounds, here are some primary tips and advice for how to care for your feet.
Inspect your feet every day.
Don't walk barefoot at home.
Wash your feet daily and dry them carefully.
Move around and do light exercises to keep your blood circulation and mental health strong.
Treat minor scrapes, cuts and wounds right away.
Clip your toenails if they are getting too long.
Pay attention to red spots or bleeding under callouses on your feet.
Keep your blood sugar levels under control.
Put lotion on your feet daily.
Do you have a diabetic foot wound or injury?
At the current time, it is important to try to stay out of emergency rooms and hospitals as it increases your risk of exposure to COVID-19.
So, if you have a diabetic foot wound, your best course of action is to contact a podiatrist (Dr. Ian Goldbaum). If you need to have your wound treated, visit a podiatrist office like Delray Beach instead of going to an emergency room or hospital, as you will have a private appointment and zero contact with other patients. Not only that but podiatrists will be best equipped to handle diabetic foot wounds.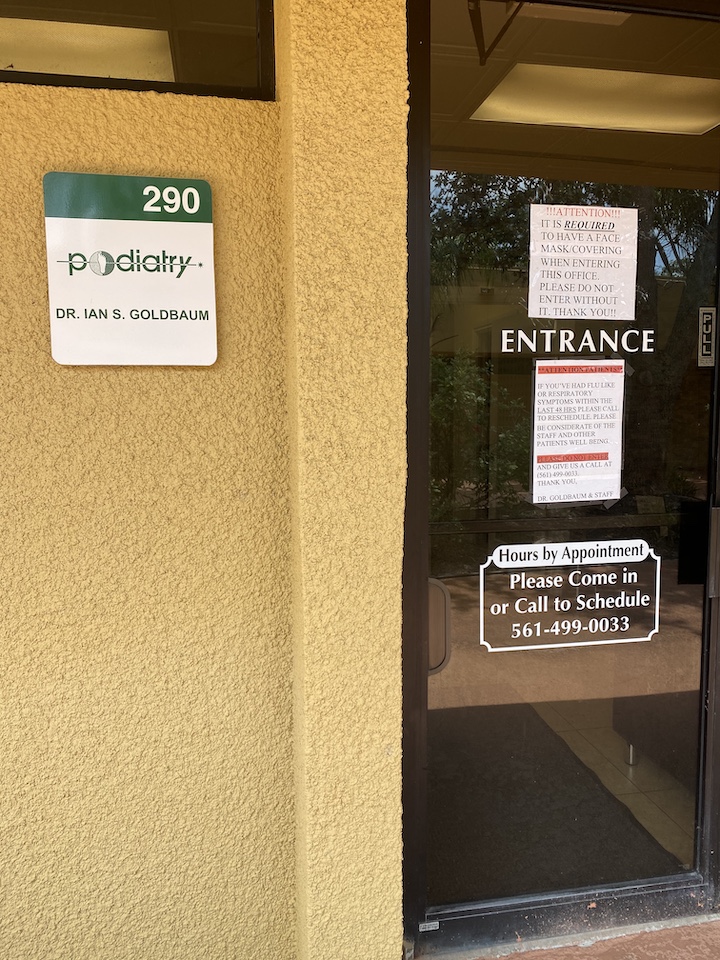 DO YOU THINK YOU MAY HAVE COVID-19 DUE TO UNUSUAL RASHES AND LESIONS ON YOUR TOES AND FEET?
While COVID toes seems to be more common in COVID-19 than other viral infections, it is not a symptom that affects many people. So, please pay attention to the most common symptoms such as fever, cough and muscle aches, first and foremost.
That being said, if you have a rash or lesions on your feet, it should be looked at and treated whether you have COVID-19 or not. We recommended that you contact your local podiatrist to see what your best course of action is.
If you or someone you know has COVID toes or a rash on the lower extremity, please contact Delray Beach Podiatry immediately. We will make sure your foot condition is properly accessed, diagnosed and treated.
Call us at (561) 499-0033