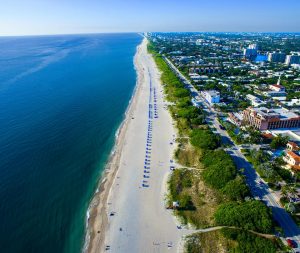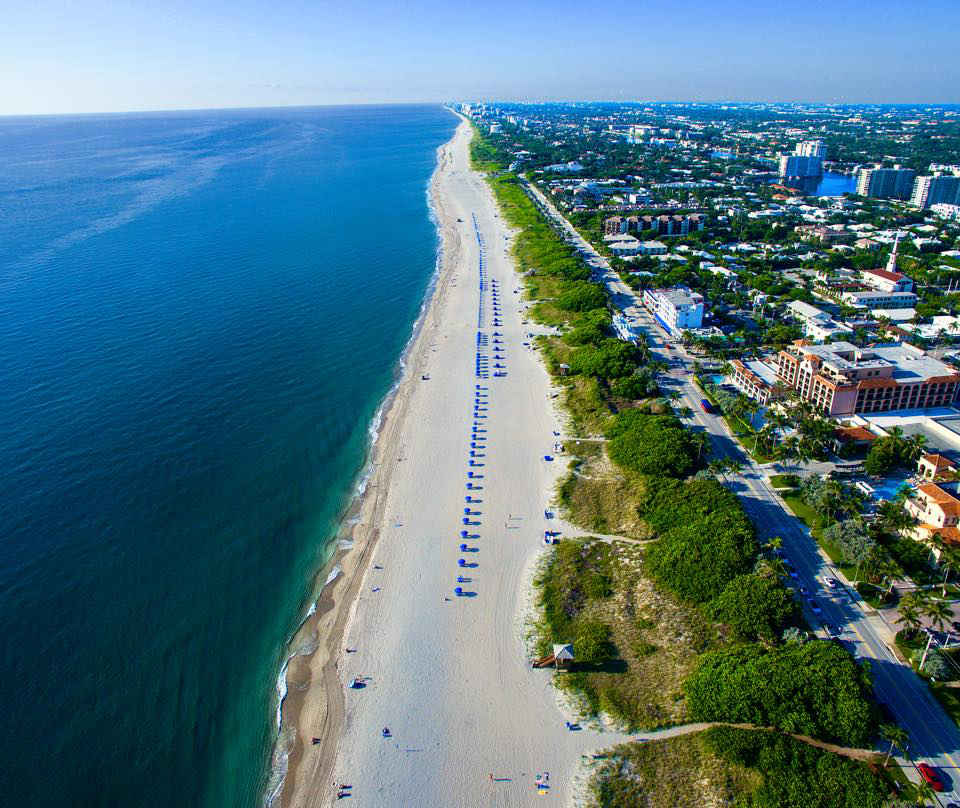 When Dr. Ian S. Goldbaum made the decision to open his first South Florida practice in Delray Beach in 1985, it's easy to see what the Ohio College of Podiatric Medicine graduate liked about this vibrant coastal city.
A two-time winner of the All-America City award (1993 and 2001), Delray Beach is a family-friendly community nestled on the shores of the Atlantic Ocean in the southern end of Palm Beach County, Fla., roughly 9 miles north of Boca Raton, 30 miles north of Fort Lauderdale and 60 miles north of Miami.
Less than six miles from Dr. Goldbaum's office, which is located at 16244 S. Military, Suite 290, you'll find Delray's famous Atlantic Avenue, which is the longest Main Street in Florida.
With a wide range of restaurants, stores and various other attractions all within only a few steps of two miles of sandy beaches fit for a postcard, Delray remains one of the few traditional "downtowns" in the United States connected to a beach.
In 2015, Delray Beach placed third on of the Top 10 Happiest Seaside Towns in America and was named "Best Weekend Destination" by Palm Springs Illustrated in 2015.
Attractions
Cornell Museum of Art & History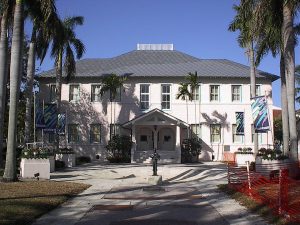 Address: 51 N Swinton Ave, Delray Beach, FL 33444
Located in the Old School Square section of Delray Beach, the Cornell Art Museum, which resides in the restored 1913 elementary building, officially opened its doors in 1990.
The first floor of the building houses two large galleries for the main exhibitions and an Art Walk gallery for month-long exhibits of works by local artists. These pop-up exhibits typically feature works by local artists, with a new exhibit opening the first Friday of each month as part of Delray's First Friday Art Walk even.
In total, the two-story museum houses seven galleries that feature nationally and internationally recognized, contemporary artists. These intriguing pieces of artwork have been known to inspire creativity among both visitors and residents.
The museum is named after Delray residents Harriet W. and George D. Cornell.
Morikami Museum and Japanese Gardens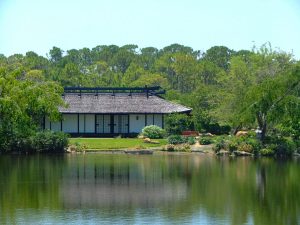 Address: 4000 Morikami Park Rd, Delray Beach, FL 33446
Since opening in 1977, the Morikami Museum and Japanese Gardens have been the definitive center for Japanese arts and culture in South Florida, with rotating exhibitions and ceremonies being performed monthly, including many Japanese traditional festivals, such as , Oshogatsu (New Year's) in January, Hatsume Fair Festival in April, and Lantern Festival in October.
The beautiful campus includes two museum buildings, the Roji-en Japanese Gardens: Garden of the Drops of Dew, a bonsai garden, the Cornell Cafe, which has been featured on the Food Network, and much, much more!
The park and museum are named after George Morikami, a native of Miyazu, Japan, who donated his farm to be used as a park. Morikami was the only member of the Yamato Colony, which was founded in 1904, to stay in Delray Beach after World War II.
The museum's original building, named the Yamato-kan, resembles a traditional Japanese villa, featuring a ring of detailed exhibition rooms surrounding an open-air courtyard. At the Yamato-kan, you will find a permanent exhibit that chronicles the history of the Yamato Colony, a local Japanese farming community that lived in the area more than 100 years ago.
The museums house more than 7,000 Japanese art objects and artifacts.
Delray Beach Tennis Center
Address: 201 W Atlantic Ave, Delray Beach, FL 33444
The Delray Beach Tennis Center is a full-service public tennis facility with 14 clay courts, 6 hard courts, and an 8,200-seat stadium located on Atlantic Avenue, just west of the downtown area.
Built in 1992, this state-of-the-art tennis facility has regular programming for all ages and abilities, with lessons available from some of the top instructors in the entire South Florida region.
The Delray Beach Open, an ATP World Tour 250 series men's professional tennis tournament, takes place every February at the facility. This annual tournament, first played in Delray in 1999, has become famous for its unique fan experience and for the abundance of top ATP World Tour players.
The facility has also hosted Fed Cup and Davis Cup matches.
Restaurants
With plenty of delicious dishes to discover, Delray Beach has quickly become one of the culinary capitals of South Florida. With a wide variety of cultures and cuisines to explore, the downtown area has something to fit every appetite and budget, including:
El Camino
Address: 15 NE 2nd Ave, Delray Beach, FL 33444
With a healthy mix of Mexican-inspired soul food and, of course, plenty of tequila, El Camino offers patrons authentic food and an amazing atmosphere. Each dish — from tacos to enchiladas — is prepared with fresh, organic local ingredients and everything from the tortillas to sauces is made from scratch.
Deck 84
Address: 840 E Atlantic Ave, Delray Beach, FL 33483
Adjacent to the Atlantic Avenue Bridge, Deck 84 offers good food and even better views for those that enjoy a little bit of scenery with their salad. In the kitchen, chefs prepare local and seasonally inspired dishes, like Seared Ahi Tuna, Seafood Pasta and a 10oz Special Blend Deck Burger.
Dada
Address: 52 N Swinton Ave, Delray Beach, FL 33444
Located in one of the oldest historic homes in Delray Beach, the 1920's-built Tarrimore house, Dada's mix of art and food is here to please both your stomach and your eyes, creating what the restaurant describes as a "non-conformist atmosphere." From roasted duck to crab cakes, there's a little bit of something for everyone on the menu.
Delray Beach Podiatry
With so much to do in Delray Beach, it'd be a shame to miss anything.
Well, with the help of Dr. Goldbaum, foot, leg and ankle injuries will no longer keep you from walking up and down Atlantic Avenue. With a population of nearly 70,000 – that's 140,000 individual feet! – Dr. Goldbaum is committed to making Delray Beach Podiatry the premier destination for podiatric issues in the area.
Using state-of-the-art technology, Dr. Goldbaum continues to provide patients with effective, non-invasive treatments, such as robotic cold laser therapy, every day at his offices in Delray Beach, Boca Raton and Boynton Beach.
Whether you're a full-time resident or just visiting Delray Beach, make sure to look up Dr. Goldbaum's name when you start feeling leg, ankle or foot pain.