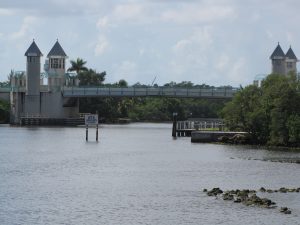 With the success of his Delray Beach office, Dr. Ian S. Goldbaum made the decision to expand farther north into Palm Beach County to better serve his growing patient base, opening up his second location in Boynton Beach in 2000.
Located just north of Delray Beach and south of Palm Beach, Boynton Beach is the third-largest city in Palm Beach County. It is approximately 32 miles north of Fort Lauderdale and 63 miles north of Miami. The Palm Beach Post also rated it the No. 1 beach in the county in 2001.
If you are a fan of the great outdoors and recreational activities, Boynton Beach is certainly the perfect place to live or visit. Within the city limits there are eight recreation centers, 29 parks, a swimming pool, a municipal beach, and lots of youth, teen, adult and senior programs.
The Boynton Beach Inlet also provides nearly direct access to some of Palm Beach's most beautiful coral and artificial reefs, with the city's OceanFront Park being considered one of South Florida's most attractive beaches.
Boynton Beach's central location provides easy access to a multitude of museums, theaters, restaurants and outdoor recreational attractions.
Attractions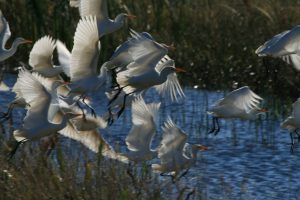 Loxahatchee National Wildlife Refuge
Address: 10216 Lee Rd, Boynton Beach, FL 33472
In 1951, a license agreement between the South Florida Water Management District and the U.S. Fish and Wildlife Service, under the Migratory Bird Conservation Act, enabled the establishment of the Loxahatchee National Wildlife Refuge
This 143,954-acre refuge is located about seven miles west of Boynton Beach. The vast outdoor trails and facilities are open daily from 5:00 am until 10:00 pm. Night use, however, is strictly prohibited.
From alligators to birds, there are at least 63 plant and animal species listed by the state or federal government as endangered, threatened, or of special concern known to occur or that could occur on the Refuge. This is a perfect place to enjoy fishing, wildlife observation and environmental education.
Boynton Beach Marina
Address: 728 Casa Loma Blvd, Boynton Beach, FL 33435
Nicknamed "the Gateway to the Gulf Stream" for being closer than any other U.S. city to the Gulf Stream, the waters just off Boynton Beach offer a wide variety of enticing attractions to visitors.
At Boynton Beach Marina, fishing, diving and many other recreational activates – both on and under the water — are available. In fact, just off shore, large amounts of game fish, such as Wahoo, Mahi Mahi, tuna and sailfish can be caught.
With long reefs, large shipwrecks and crystal clear water, Boynton Beach is also the perfect place to live out your scuba diving dreams. With schools of tropical fish surrounding you, a day in the water off the Boynton Beach Marina promises to be an unforgettable experience.
Due South Brewing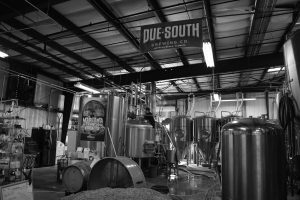 Address: 2900 High Ridge Rd, Boynton Beach, FL 33426
One of South Florida's premier craft breweries, Due South Brewing Co. is housed in a spacious 27,000-sqft location. There is a taproom onsite, which opens at noon every day but Monday, when the brewery is closed.
In addition to signature brews like their Caramel Cream Ale, the Due South Brewing Co. Taproom also features some some guest taps from other Florida breweries. In short: you never know what you may find on tap at the Due South Brewing Co. Due South can currently be found in bars and restaurants from Jacksonville to Key West, including Florida's Gulf Coast.
Tours of the brewery are available every Wednesday, Friday, Saturday and Sunday. The free tour experience lasts about 25 minutes and no reservation is needed. The VIP Tour & Tasting, however, takes about 40 minutes and reservations are suggested since the group size is limited.
Restaurants
Prime Catch
Address: 700 E Woolbright Rd, Boynton Beach, FL 33435
A cornerstone of the Boynton Beach restaurant scene since 2004, Prime Catch claims to have the freshest fish in the area, along with a beautiful dockside dining experience on the intracoastal waterfront. With seafood as their specialty, this restaurant is known for its Yellowtail Snapper, Maine Lobster, and Grouper.
Two Georges Waterfront Restaurant
Address: 728 Casa Loma Blvd, Boynton Beach, FL 33435
Located on the Intracoastal Waterway, Two Georges Waterfront Restaurant has been a fixture in Boynton Beach for over 50 years. From Maryland crab cakes o fresh local fish, this restaurant specializes in everything edible under the sea! If you're just looking to grab a drink, the restaurant's lively patio bar features frozen cocktails, cold beer and 20 flat screen TVs, with local live bands performing on weekends.
Village Tavern
Address: 1880 Congress Ave #170, Boynton Beach, FL 33426
A fine dining experience offering everything from steaks to pasta, Village Tavern is known for its wide variety of delicious options and wonderful service. The restaurant also offers an award-winning list of premium wines available by the glass, bottle or in tasting portions. It's not only a great place to meet for happy hour after a long day of work, but also the perfect spot for a date night with that special someone.
Boynton Beach Podiatry
With the allure of this Oceanside city nearly impossible to resist, let Boynton Beach Podiatry help make sure that you don't miss a minute of it due to leg, ankle or foot problems.
A proponent of advanced and modern techniques for treating patients with diabetes and other complications of the lower extremities, Dr. Goldbaum utilizes effective, non-invasive treatments, such as robotic cold laser therapy, to treat conditions such as heel pain, neuropathy, fungal infections, ulcers and more at his offices in Boynton Beach, Delray Beach and Boca Raton.
With a unique, all-inclusive protocol, Dr. Goldbaum's works closely with his patients in order to allow them to be pro-active and in control of their lives by limiting or eliminating all of their podiatric-related issues.
So whether you're a full-time resident or just stopping by to see what Boynton Beach has to offer, make sure to look up Dr. Goldbaum's name when you start feeling leg, ankle or foot pain.