What Is A Podiatrist and Why Should I See One?
Podiatry is defined as medical attention and treatment for conditions relating to the feet and ankles. A podiatrist is a medical professional trained to treat, care, and diagnose conditions of the feet. From abnormal toenails to fungus to calluses to athlete's foot to bunions and more, there are a number of conditions that can negatively affect the feet. Seeing a podiatrist can help you understand the condition you have with your feet and be an effective way for you to find the right treatment to heal.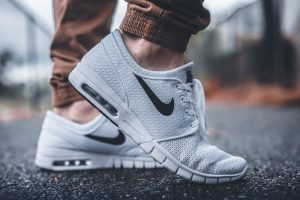 Why It's Important to See A Podiatrist
A podiatrist can help discover what the condition of your feet is and help you find the necessary treatment to correct the issue. It is critical to turn to a professional like a podiatrist before a condition worsens. If you are experiencing foot pain, discoloration of the feet or toenails, or marks on the feet like bruises, spots, and growths, then it can benefit you to see a podiatrist. A podiatrist will not only be able to pinpoint any issues and provide recommendations for treatment but they can also advise you on proper foot care and shoes for support. If you notice irregular changes in your feet, then it can be beneficial for you to make an appointment with a podiatrist because it can prevent a condition from worsening.
Making Your Podiatrist Appointment
It's important to make sure you check for signs of abnormalities anywhere on your body, including on and around your feet. The earlier you catch any type of condition, the better the outcome is for treatment and sooner the problem will be alleviated. If you don't have a medical professional check on any possible conditions with your feet, then you put yourself at risk. Making an appointment with a podiatrist doesn't need to be strenuous. Once you find a podiatrist near you, make sure to set the appointment to get checked out.

Podiatry in Delray Beach
Dr. Ian S. Goldbaum and Dr. Larry J. Kipp of Delray Beach Podiatry are leading podiatrists with highly reputable backgrounds in the field. Whether you are looking for a podiatrist in Delray Beach, Boynton Beach, or Boca Raton, you can count on Delray Beach Podiatry to be the right facility for you.